27,626 children
have received the gift of sight
$26,162,600
value of donated services
50 states
mobile clinic program
1 Congressional Bill
being drafted
3 million people impacted
about public service
I was born with a cataract and underwent several surgeries, which gave me the best chance of having vision.  The more time I spent in the hospital, the more I learned that not everyone in need of medical attention is fortunate to receive care.  I created Vision For and From Children to afford other children the eye surgeries and vision services they so desperately need and deserve.  Millions of children are visually impaired, yet most have conditions that are easily diagnosed and corrected with access to treatment.  Vision For and From Children has helped to provide 54,626 children from around the world with the gift of sight!  It is my hope that, together, you and I will enable others to see the sun and moon! "IMPACT begins with 'I'™."


WATCH VIDEO
One Million $1 Bills
Be one in a million! See what you can do!
1 million $1 bills will provide the gift of sight to millions of children through
vision-related surgery, outreach, and services including a nationwide mobile clinic program and ophthalmology missions to developing regions around the world.
Your generosity is appreciated. Please enter amount:
Please enter a valid amount.
Feel free to leave your name and/or a message with your donation: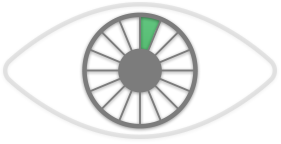 PROGRESS TO GOAL
Lil Likes...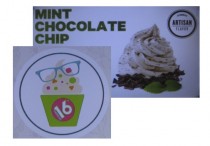 Diplomats
Diplomats of Vision For and From Children create, initiate, and generate fundraising and awareness projects. Be a Diplomat and bring the gift of sight to children around the world. Vision For and From Children is seeking a Diplomat in your neighborhood! Apply now!
FEATURED DIPLOMAT
John Wanamaker

John has been an active supporter of Vision for and from Children since 2009. Between Boy Scout events, engineering Lego masterpieces and starring in school theatrical productions, John dedicates his time to bettering the lives of children in need of vision services.

Hannah R.

Hannah is a 15-year-old who loves Science and English. Hannah found out about Vision For and From Children while researching for a school project. Hannah has strabismus and had eye surgery when she was three years old. She believes that every child should have the same medical attention and care that she had. She has started fundraising and will continue to do so. Outside of school, she is a figure skater and sings in her county and regional choirs. She cannot wait to continue helping give children the gift of sight!

Events
Jun 18

National Jefferson Awards Ceremony

Join Lillian with U.S. Supreme Court Justice Sonia Sotomayor, Jeff Skoll (Skoll Foundation), Lauren Bush Lauren & Target Corp. at National Jefferson Awards Ceremony, referred to as Nobel Prize for Public Service

Sep 11

Cantor Fitzgerald/BGC Charity Day commemorates colleagues who perished 9/11. 100% global revenues to charities worldwide including VFAFC! Join Lillian w/ Sean Landeta, Mariano Rivera, 50 Cent, Pam Anderson, Steve Buscemi & dozens more!

May 29

Join Lillian at the United Nations Social Innovation Summit 2014 as she represents VFAFC alongside heads of JP Morgan Chase, Chobani, Skype, Huffington Post, Panera Bread, JetBlue, Nestle, Microsoft, Google & more.

Mar 05

National Jefferson Awards Ceremony

Tom Brokaw (TV Journalist), Mariano Rivera (NY Yankees), Andrew Shue (DoSomething.org), Maria Keller (Read Indeed) & Lillian Pravda

Oct 21

ONE MILLION $1 BILLS

Vision for and from Children launches its
1 MILLION $1 BILLS campaign!

Oct 23

GCAP Conference

Join Lillian at the Global Citizenship Action Project Conference in NYC.

Nov 05

Join Lillian at the Core Club for an inspiring event moderated by 60 Minutes correspondent, Lesley Stahl. Lillian will be a panelist alongside honored guests, Marty Lyons (NY Jets) & Sam Beard (Jefferson Awards Co-Founder).

Feb 21

16 Handles NYC 1569 2nd Avenue between 81st & 82nd

Help get a handle on the number of children in need of vision care around the world! Get something sweet and give the gift of sight!
Send A Message
[contact-form-7 id="102" title="Contact form 1"]
©